Where Dreams Became a Reality
Imagine a world of UNLIMITED POSSIBILITIES a world where Conscious Action is The New Mainstream.
"
I was floundering in my own life. Just finished the big degree and was lost and aging by the minute.  I had a note that was scratched on a piece of paper to call an 800 number. I dialed that number, which was actually a wrong number, which turned out to be oh….so right. Within 10 minutes, I had pulled out my credit card and bought my first hour of radio, on the Internet…in 2003.  What was I thinking? I wasn't and I'm glad I didn't think.
All I wanted to do was "reach a million people and help them live life full out." To this day, I carry around that business card with me although we surpassed that goal.  Here is that original card which I still carry today…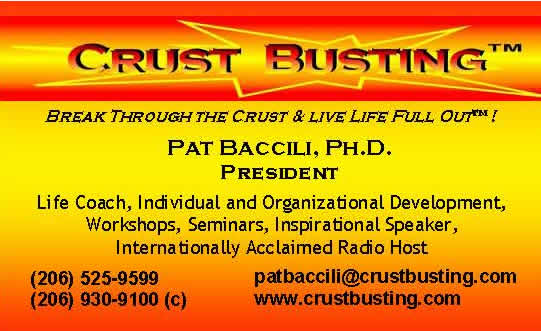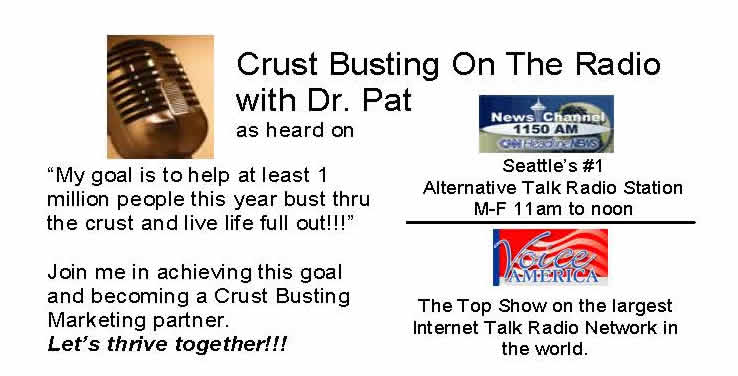 that would support the latest treatments for cancer, Alzheimer's, Lyme disease, heart issues or any other topic that will engage you to live a healthy and abundant life

that could educate and inspire way to bring portable water to children without it or bringing an end to childhood slavery

you could tune in to with the leaders in whatever field you like free of charge

with thousands of contributors who will bring you solutions that you will not find easily in main stream media.

that could change in your thoughts, actions, and interactions… change in how you see yourself, and how you view and approach the world.
We want to create a place
where people can go for information about health, body mind and spirit, the world in an unbiased form. We want to share all of the GOOD things that are happening all over the planet through pay-it-forward initiatives and non-profit organizations. We want to create a place where people can go to be inspired, or to find the resources they need to become the person they want to be.